Dropbox Focus
Branding, Art Direction, Strategy, Brand Activation, UX/UI
---
Overview + Strategy:
Dropbox Focus is a photo-based archival system created to serve as a brand extension of Dropbox. This application uses machine learning smart features that enable you to store photos and find the ones you need, when you need them.


The approach consisted of creating a flexible identity system, UX/UI development for mobile and desktop, a series of targeted advertisements, a social media campaign, and an official product launch.

Research consisted of a deep dive into Dropbox's current identity system, so that the new design works within their existing graphic standards.
Art Direction/Strategy:
Ivan Alvarado, Logan Brannen
Advertising/Copywriting:
Ivan Alvarado, Logan Brannen
Mobile App:
Ivan Alvarado, Logan Brannen
Desktop App:
Ivan Alvarado
Event Design:
Ivan Alvarado, Logan Brannen

Promo Products/Ephemera:
Ivan Alvarado, Logan Brannen
Motion Graphics:
Ivan Alvarado, Logan Brannen

Advertising


A visually expressive campaign was created to announce the brand to a new audience.


SXSW Advertisements


Targeting the frenetic nature of SXSW, advertisements were created to ensure a useful and peaceful experience with the help of smart features located on the app.


Social Media


Instagram posts were designed to reflect the "smart tagging" feature in the app, while offering a range of dynamic imagery and brand elements.


Digital Touchpoints

To best showcase a company driven by innovative technologies, we utilized Instagram stories, digital advertisements, and a microsite that targeted SWSW attendees to communicate our brand messages. The link on our digital ads leads users to a Dropbox microsite that details the new product and announces our SXSW launch event called FocusFest. The site encourages visitors to download the app and register to attend the event.





App & Desktop Experience

While creating the Focus app experience, our approach consisted of a minimal design reminiscient of the current Dropbox interface. This strategy was used on both our mobile and desktop apps.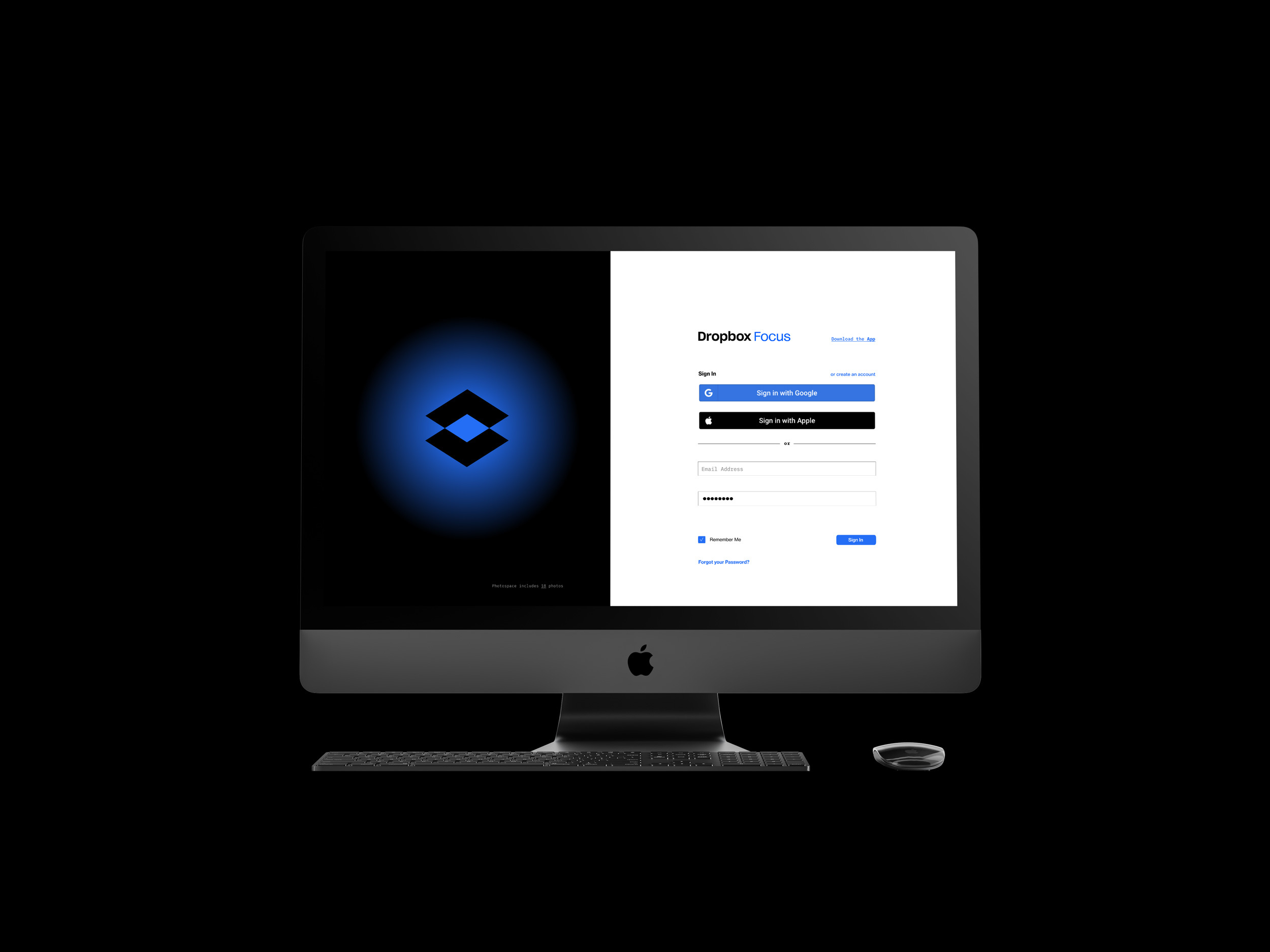 Focus Fest

To celebrate the product launch, we put together a compact music festival that celebrates the spirit of SXSW — all musicians originate from Texas were initially launched through SXSW events. Focus Fest will be held at the Mohawk, a music venue staple in the Red River Cultural District, and with a beer sponsorship from Lone Star, the event will have true Texan talent at its core.